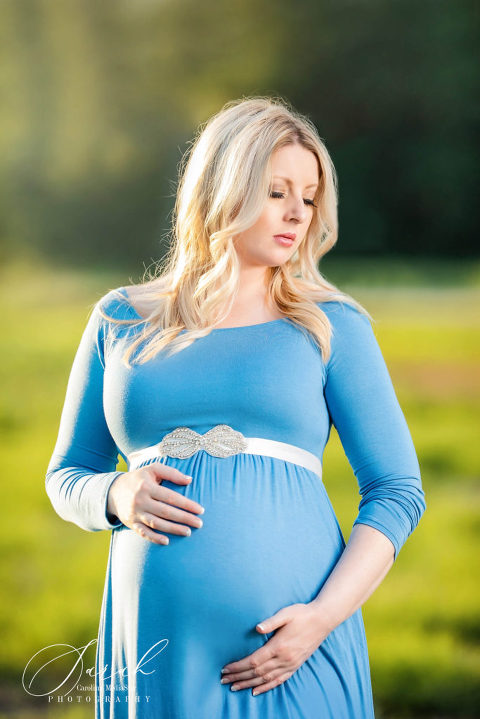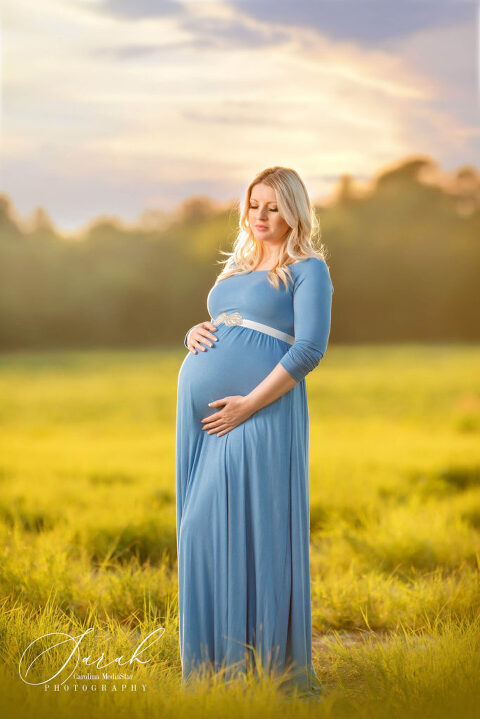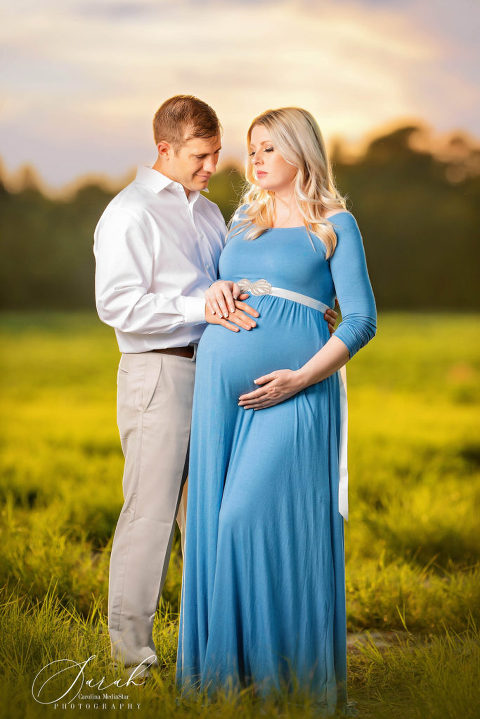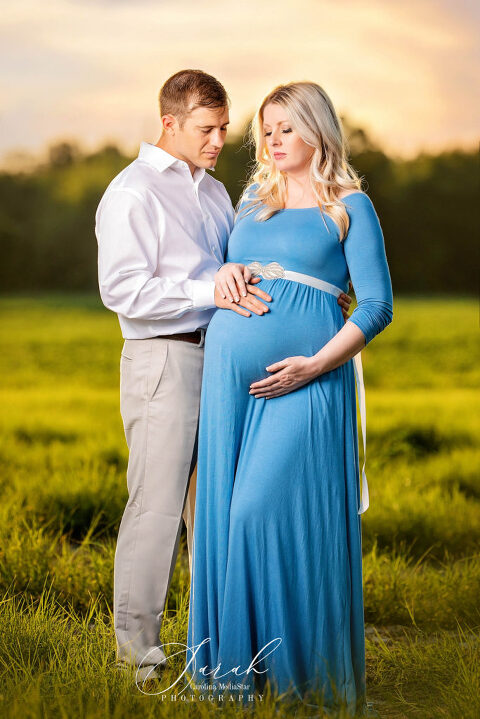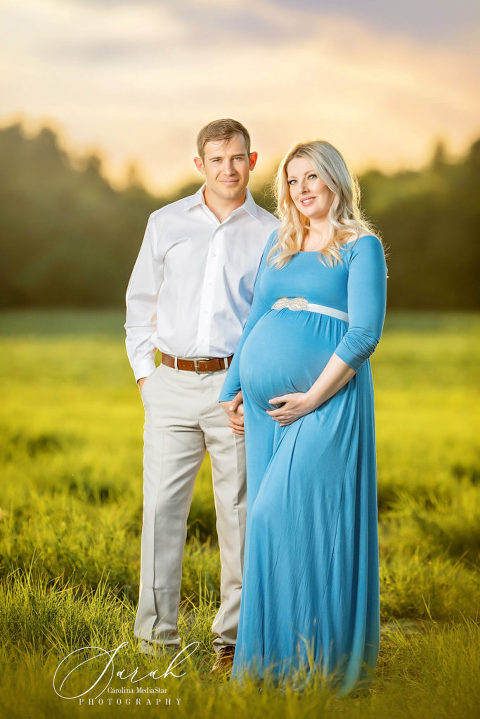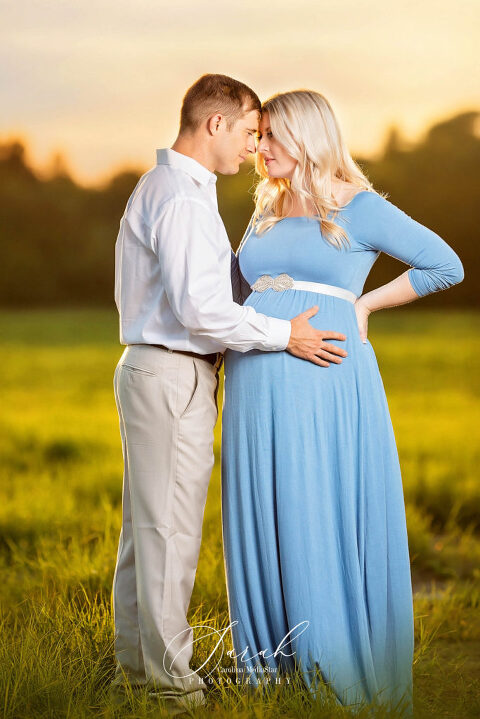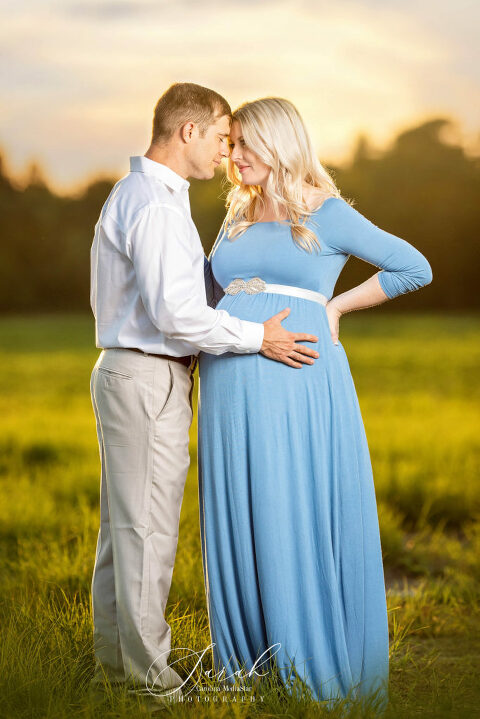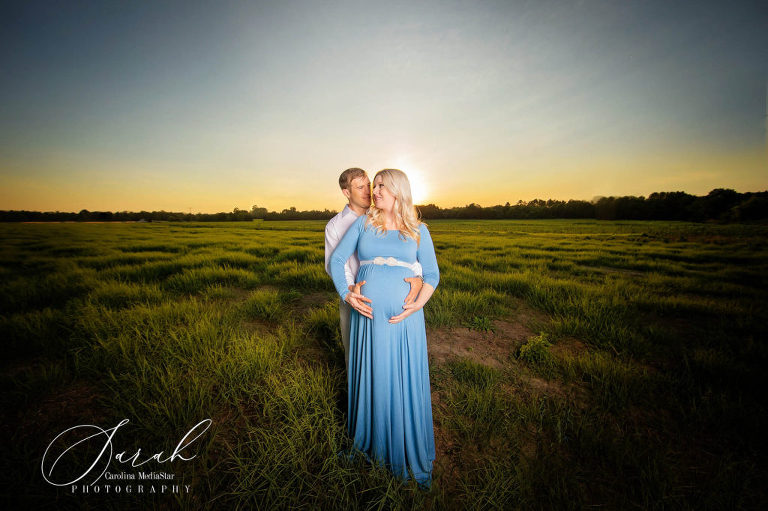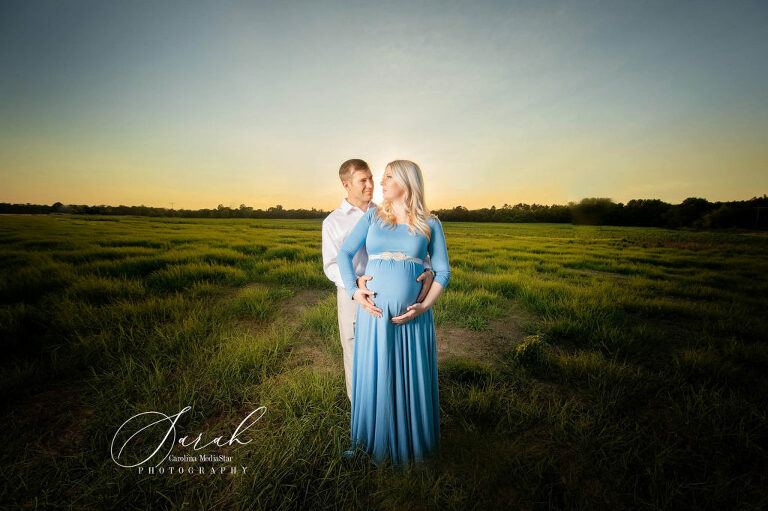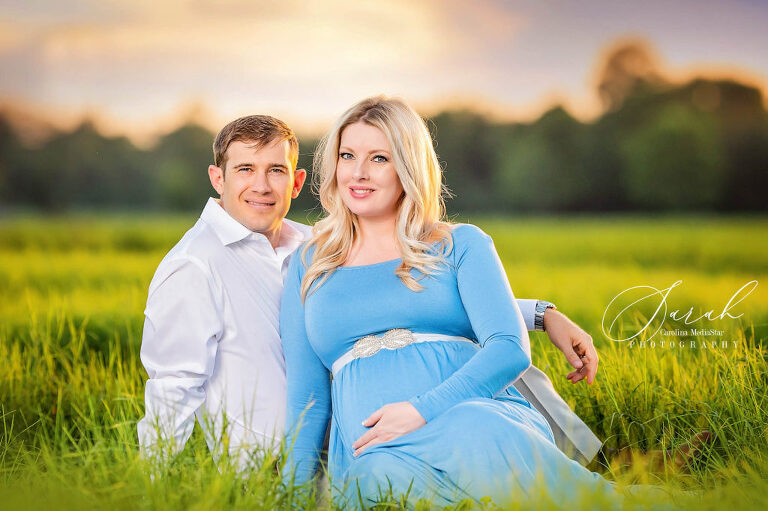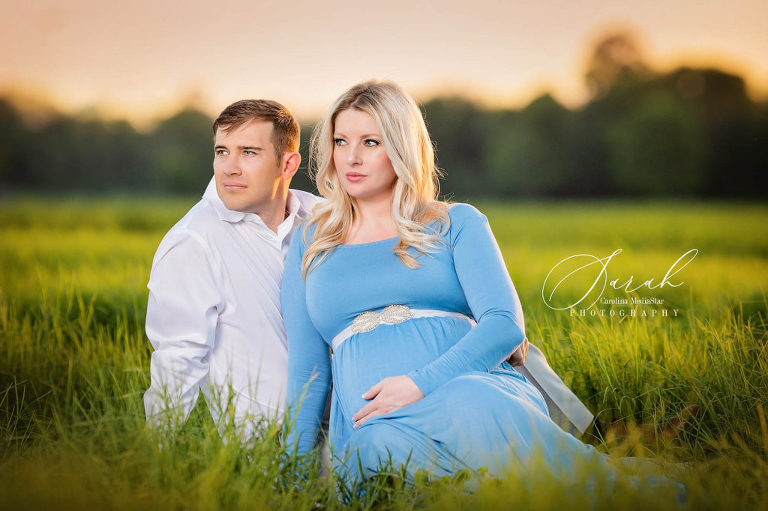 Maternity Photos by Sarah with Carolina MediaStar Photography
I can not wait for the arrival of this baby boy. It was my honor to photograph my friend in another monumental stage of life! From wedding to baby I've had the privilege of photographing this couple, and soon I'll get to hold their little one. I can't wait to meet him; it should be any day now!!! We are all praying he comes soon — all of us mothers know those last few weeks/days are killer! I remember the anticipation all too well, bouncing on a birthing ball, walking the neighborhood, eating pineapple, and drinking raspberry tea–lol. I think I tried everything with my four babies. It is such a blessing to remember the happiness that surrounded all of my births and anticipate the birth of a friend's little guy.
For this maternity photo session we decided to find a field at sunset. Mom had found a few photos that she liked on Pinterest and we went from there. We actually started the photographs in my home studio and then traveled out for sunset shots, but I wanted to showcase the outdoor photos for this blog post. Isn't mom stunning in blue? I loved the little belt touch as well. It added character to the dress and showed mom's personality.
This session was taken at about 38 weeks. I typically plan to take maternity photos around 30-34 weeks. If you are pregnant and wish to have maternity photos done I would love to help stylize a session for you. <3